Blast From the Past: America's V-Shaped Recovery Is a Total Fantasy
Suspending economic gravity only delays the inevitable. But we're good at that. We've done it for over half a century.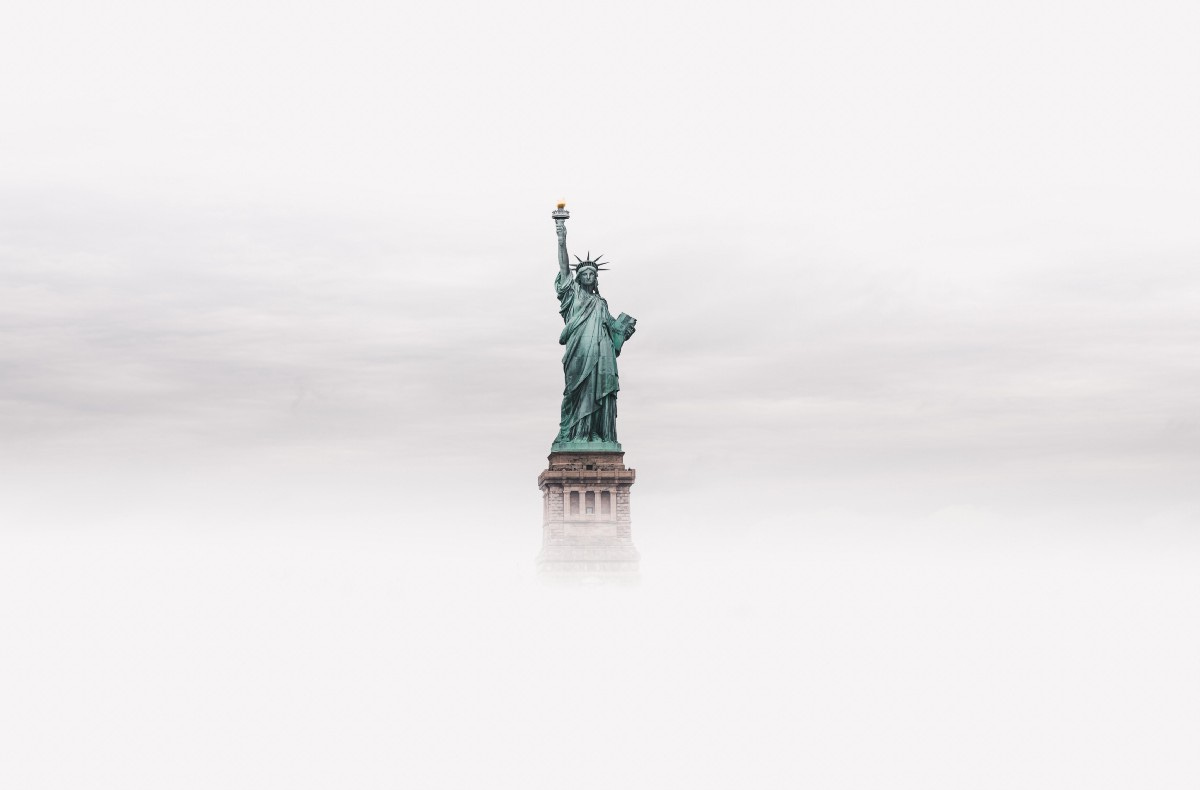 By acting on anything in this newsletter, you agree to these terms.
---
Since March 13th, the stock market has embarked on an epic reversal, a rip-roaring rally that's propelled the Nasdaq and the S&P500 indices back to all-time highs.
Meanwhile, America's economic fundamentals continue to decline. It's almost as if the –49% GDP quarter never existed and 45 million Americans never lost their jobs. The 10-year U.S Treasury yield, which has a better track record of forecasting economic activity, remains under 1%, indicating further doom-and-gloom, not a rampant recovery as stocks suggest. And when you pair low yields with rising copper and oil prices, the market is signaling that we're heading towards classic stagflation: where economic growth slows while inflation rises.
According to the White House, the Federal Reserve, and most media outlets, America is on track to achieve a full, V-shaped recovery. A return to normalcy. All is well. This narrative, however, is a complete fantasy.
Just like the aftermath of the 2001 Tech Bubble and the 2008 Financial Crisis, America continues to make all the same mistakes. Instead of enduring an actual recession — where pointless jobs disappear, where economic gravity exposes profitless companies and frauds posing as cool ideas, and where the society reallocates capital from unproductive sectors to productive sectors — the Fed has added more fuel to the fire, slashing interest rates to zero, printing $6 trillion of new "money," buying ultra-risky junk bonds, mortgages, and auto loans, and bringing back quantitative easing. All this to prop up the existing Ponzi that's plagued America's real economy for decades.
The Fed is just a liquidity backstop, one that has fueled nothing but a decade-long risk-asset binge with no prosperity, no money velocity, and no wealth equality. Skeptical economists like Jeffrey Snider say there's no hard evidence that the Fed's policies have stimulated the real economy; just asset prices. But an economist telling the cold, harsh truth that central bankers have only delayed the inevitable collapse of the U.S economy, is treason as far as Wall Street and the White House are concerned.
Before the George Floyd backlash, if you were wondering why there were barely any reports of bankruptcies, crime, and civil unrest, the Fed's actions have turned society into a temporary daycare facility, a temporary nanny state of epic proportions. When the so-called stimulus and money printing wear off and authorities lift lockdown restrictions, however, America will not be the same. Data shows that the U.S is shifting from a consumption-based economy to a savings-based economy with 20% unemployment, a third of small businesses being destroyed, and wealth inequality approaching all-time highs. Hardly v-shaped.
Citizens enrolled in PUA, the Pandemic Unemployment Assistance program, which provides U.S citizens with up to 39 weeks of benefits to individuals ineligible for regular unemployment compensation, will no longer have an income. That's another 7.8 million Americans out of pocket by the end of July on top of the 45 million Americans already unemployed in the past three months.
Small businesses, the heart of the American dream, will suffer. Facebook surveyed 86,000 business owners and employees and found that, due to COVID-19 pandemic devastation, a third of small businesses will close their doors for good. Yet, for the businesses remaining open, 44% of small business owners had to reduce the number of employees and 55% can't rehire the same staff.
With the CARES act providing the unemployed with an additional $600 weekly benefit, "this is acting as a full income replacement for many individuals up to the median wage. In some cases, unemployed workers are earning more money while unemployed than they were while working," writer Ryan Guila says. So why bother returning to work to contribute towards economic growth when can you earn more sitting in front of the television watching Tiger King on Netflix? Again, hardly v-shaped.
Data also shows that recipients are gambling their stimulus checks instead of consuming recklessly. Why suffer the pain of a boring 9-to-5 corporate job when you can day trade the stock market with unemployment benefits?
Software firm, Envestnet Yodlee, found that stock market investing was among the most common uses for the government stimulus checks in each income bracket. "People earning between $35,000 and $75,000 annually traded stocks about 90% more than the week prior to receiving their stimulus check," says CNBC's Maggie Fitzgerald. While "millennial-favored stock trading app Robinhood saw daily trades up 300% in March year-over-year."
Cheap money, which is fueling retail speculation in the stock market, paired with declining economic growth only inflates the equity market bubble further — and the probability of a stock market crash. So far, the Fed and Wall Street have managed to prop up prices by pumping trillions into the financial system and manufacturing artificial earnings growth via share buybacks — see Apple.
But if COVID-19 lockdowns reemerge, the Fed cannot print revenue of companies that have no customers coming through the door. That's the problem with "stocks go always up" narrative that day-trading icon Dave Portnoy has made popular recently: No matter how much money the Fed prints, it's impossible for stock prices to rise when most of the companies in the major indices like the S&P500 and the Dow Jones have zero cash flow. The market is irrational, but not crazy-stupid. The big players will sell if companies can't bring home at least one slice of bacon.
When it comes to saving money, after 12 years of supposedly good times, most Americans still have little to no gains. 40 percent of Americans can't afford to cover even a basic $400 expense. Some citizens have finally realized they do need a rainy day fund after all with the U.S savings rate skyrocketing from the long-standing average of 6% to 33%, but sadly, it's too late: ZIRP has turned savings accounts into depreciation accounts as inflation destroys, on average, 2% of dollar purchasing power each year.
Surviving stagflation in America requires you to take a deeper dive. You will have to go above and beyond to protect your investments in a low-growth, high-inflation environment.
Now is the only time to consider listening to the contrarians, the people that predict doom and gloom, the people that society considers crazy until economic gravity proves them right, to everyone else's dismay. One person's perspective, no matter what you think of them initially, can change the way you think about investing forever. Take James Rickards — who most consider a little too bearish. His best-selling book, Aftermath, might be the ultimate doomsday guide, but it offers simple ways to preserve your wealth if America experiences another "Lost Decade".
Accumulate a physical store of precious metals whether that's in bars, coins, or jewelry to protect against rising inflation or even hyperinflation.

Avoid overvalued growth stocks like the FANGS; stocks everyone already owns. Instead, consider under-owned defensive sectors that thrive in a stagflationary environment such as Utilities and Real Estate Investment Trusts (REITs).

Build a store of tangible assets that protect you against hyperinflation including land, watches, guitars, fine art, and fine wine.

Keep some cash on the sidelines to capitalize on opportunities even though you will lose purchasing power, slowly, over time.

(Incoming hate from crypto fans on this one, sorry). Cryptocurrencies could play a leading role in a future society, but they could also go to zero. Due to cryptocurrency volatility, a 1% allocation is enough to get paid if things go crypto's way.
Although these once-radical, prepper-type investment choices continue to seep further into the mainstream, this doesn't mean markets have priced in the worst-case scenario. If there's one thing that shows you just how many investors remain unprepared for a longer than expected downturn, it's the market's non-reaction to the U.S Treasury Secretary Steve Mnuchin and stock-pumper in chief Donald Trump announcing that they will hand out free, unlimited money to achieve their aims.
After seeing that press conference, any individual with a basic knowledge of monetary history will want to accumulate as much gold, silver, Bitcoin, and tangible assets they can get their hands on without hesitation.
By acting on anything in this newsletter, you agree to these terms.